DEPARTMENT OF COMPUTER ENGINEERING
The Department of Computer Engineering mission is to advance the knowledge of computer science and technology through education, research, and service for the betterment of industry, government, and society. Department have all the leading edge software's and hardware's laboratories, because we believe that it will be here from where global professionals will be created. A total 120 computers along with a well equipped project lab have been set up exclusively for final year students for their project work. Wi-Fi and system department is looking after the centralized computing facilities having internet center consisting of 120 nodes with dedicated leased line connectivity.
To complement and make the curriculum more interesting, competitive and practical, there are a lot of co-curricular activities. The Department has formed an Brahma Valley Computer Engineering Students Association (BVCESA). Department has established the student chapters of professional bodies like CSI. We are conducting short term courses and seminars on advanced C, C++, Networking, MYSQL and Oracle, JAVA Technology, HADOOP Technology, LATEX Technology, Android Developement and Sales Force Technology. The department has its own library consisting of around 200 books and also Department adopted teaching learning process i.e. CBT (Computer Based Teaching) with audio-video facility. The department focus on Value Addition Courses and developing overall orientation towards the software industries and frequent industrial visits, guest lectures and training by prominent industrial experts.
Prof. H. D. Sonawane
Head of Department

| Name of Staff | Designation | Qualification | Experience |
| --- | --- | --- | --- |
| Prof. H. D. Sonawane | Head of Department | M.Tech. Software | 8 Years |
| Prof. K. S. Kumavat | Assistant Professor | Ph.D.*,M.E. Computer | 7 Years |
| Prof. S. A. Handore | Assistant Professor | M.Tech. Computer | 7 Years |
| Prof. V. D. Badgujar | Assistant Professor | M.Tech. Software | 6 Years |
| Prof. S. R. Jadhav | Assistant Professor | M.Tech. Software | 4 Years |
| Prof. S. S. Kshatriya | Assistant Professor | M.E. Computer | 3 Years |
| Prof. P. D. Chandore | Assistant Professor | M.E. Computer | 5 Years |
| Prof. K. R. Wagh | Assistant Professor | M.E. Computer | 5 Years |
| Prof. J. Y. Patil | Assistant Professor | M.E. Computer | 5 Years |
| Prof. D. B. Bagul | Assistant Professor | M.Tech. Computer | 5 Years |
| Prof. A. Y. Bhamare | Assistant Professor | M.Tech. Computer | 5 Years |
| Prof. S. S. Banne | Assistant Professor | M.E. Computer | 3 Years |
| Prof. K. S. Datir | Assistant Professor | M.E. Computer | 3 Years |
| Prof. M. R. Jadhav | Assistant Professor | M.E. Computer | 3 Years |
| Prof. R. K. Mahajan | Assistant Professor | M.E. Computer | 3 Years |
| Mrs. Yogita Dhikale | Technical Assistant | B.E. Computer | 6 Years |
| Mr. Nirmal Shinde | Technical Assistant | B.E. Computer | 4 Years |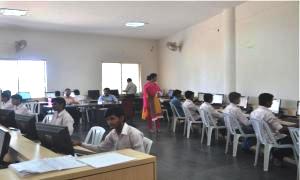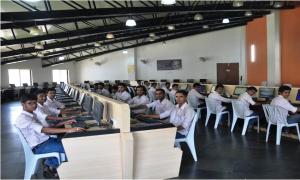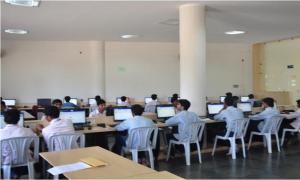 LABORATORY
Computer Center
Programming Laboratory-I
Programming Laboratory-II
Software Laboratory
Database Laboratory
Network Laboratory
Hardware Laboratory
Project Laboratory